The final episode of Cute High Earth Defense Club Love! (Crunchyroll) was the strongest of the series, wrapping up the story with a logical and satisfying explanation of everything that has happened.


Oh, who am I kidding? The whole series was nuts and the ending was nuts on crack. Still, there's a place in the world for nuttiness, especially if it is high-quality expertly-produced nuttiness.


This is a very funny series. It's not to everybody's taste. In particular if you are a heterosexual male you will probably wince a bit while laughing. But it's still funny and that excuses a great deal


And of course there's a heart-warming feel-good happy ending. What more can you ask for?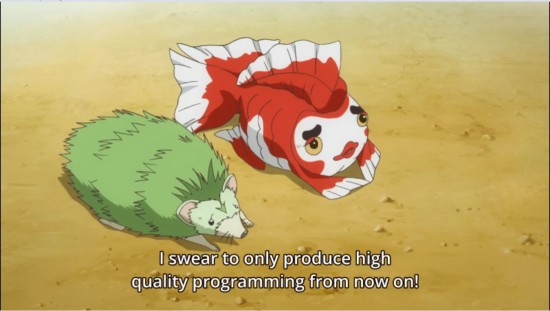 Earlier post: Cute High Earth Defense Club–Anime Early Impressions.